POSTS
- 7 minutes read
- 1318 words
As the Covid-19 crisis continues to change life as we know it, more and more companies are moving towards remote working. That's why in today's blog, we will be discussing some of the free tools that you can take advantage of as you enter a time of transition and change.
Whilst the pandemic does present the world with unprecedented challenges, there are many tools, strategies and techniques you can implement within your everyday to better adapt to an ever-changing situation.
This is our list of carefully curated tools to help you optimise remote work.
Video conferencing and messaging
1. Zoom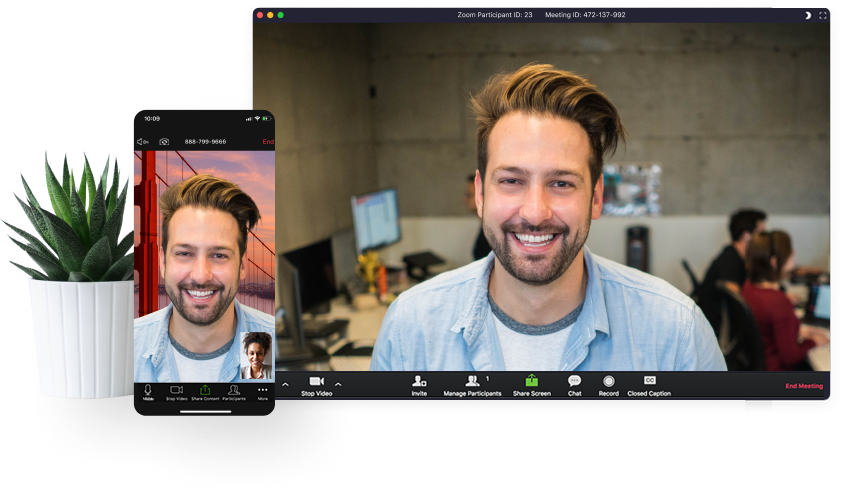 Leading the way when it comes to video conferencing and webinars, Zoom is an all-time favourite. With it's exclusive focus on video conferencing, this tool is a go-to for many teams.
Plus, it's also being used by a number of schools and universities during covid-19 to host lectures, lessons and tutorials. Considering educational institutions are putting their faith in Zoom, it's clear they're doing something right.
Their basic plan is free and you can host up to 100 participants. However, it has a limit of 40 minutes.
Basic Plan: Free upto 100 participants, Unlimited 1 to 1 meetings, 40 mins limit on group meetings.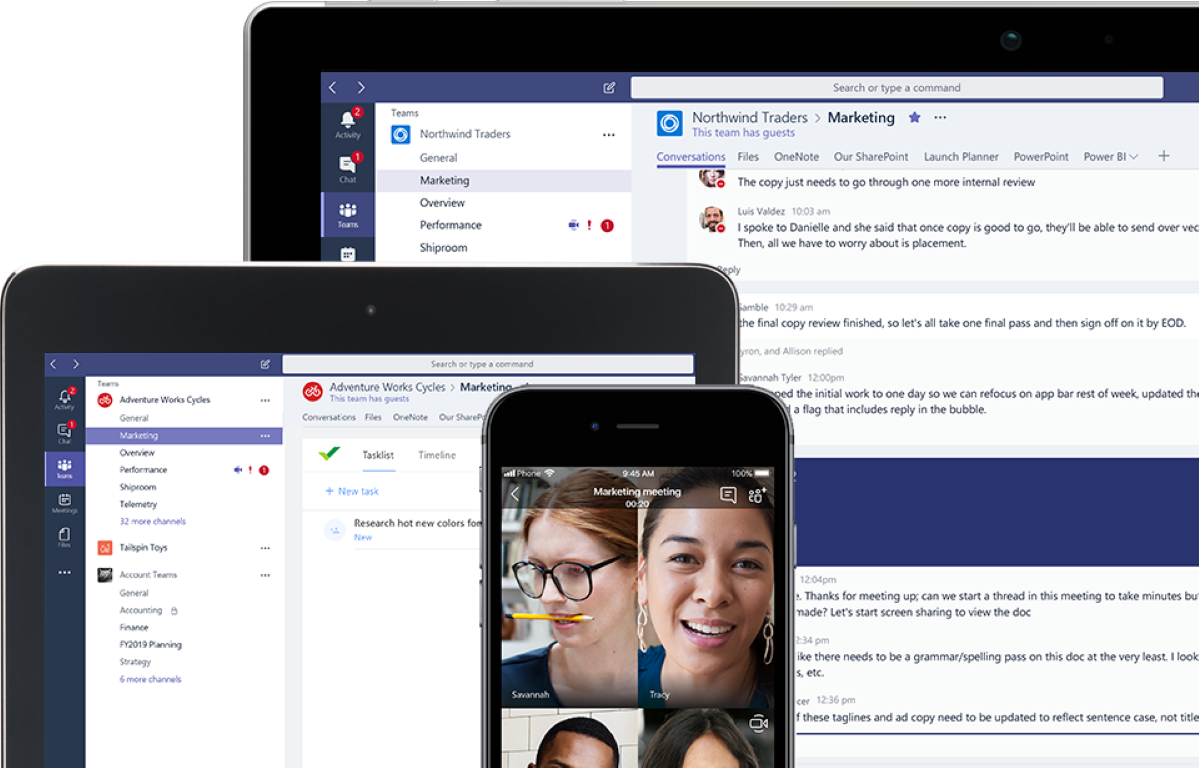 If you're in need of a simple and reliable way to chat, host meetings and call clients and colleagues, Microsoft Teams is a great option. Whether you're looking for a place to collaborate and communicate or you're wanting to chat regularly to check for important updates, this tool has you sorted.
Basic Plan: Free, Unlimited participants.
3. Slack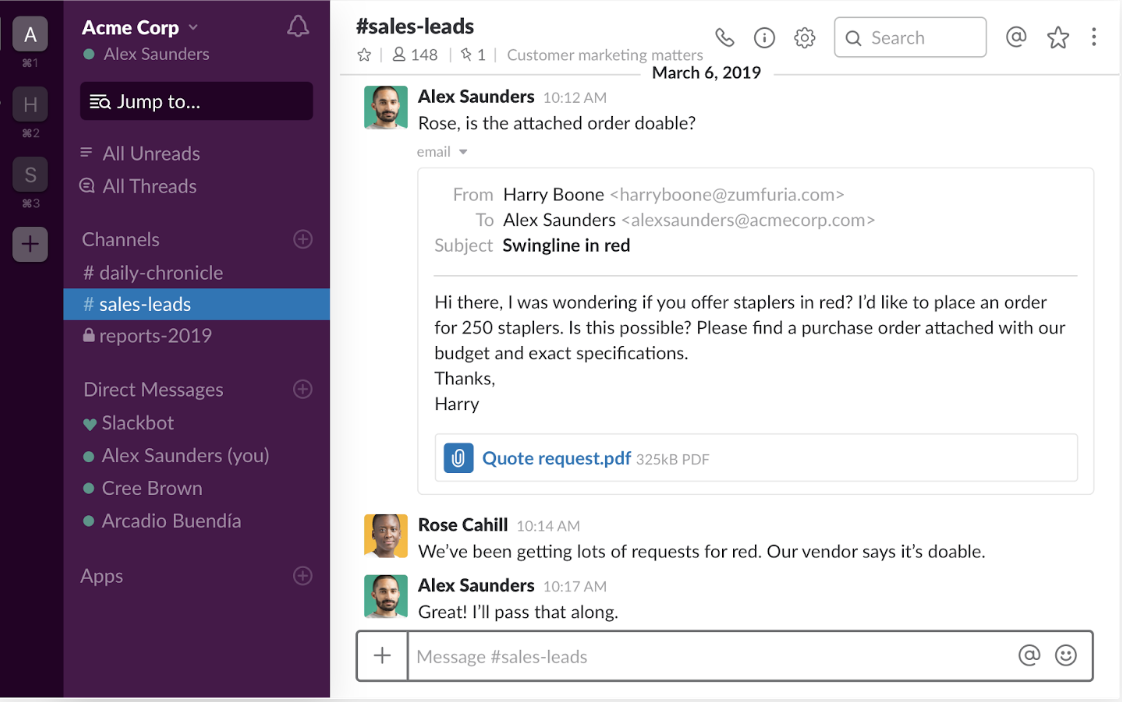 This tool couldn't come at a better time. One of the biggest changes that is faced when you're working from home is communication between colleagues and clients. Slack offers an easy, effective and fast way to stay in contact with staff and customers. There's no need to make calls or wait for email responses as Slack functions as a professional, instant chat solution. An absolute must when it comes to communicating remotely. Slack offers a free version with three other plans. Their standard version starts at 6.67 USD per month.
Basic Plan: Free for small teams for unlimited period of time.
File Sharing
1. Google Drive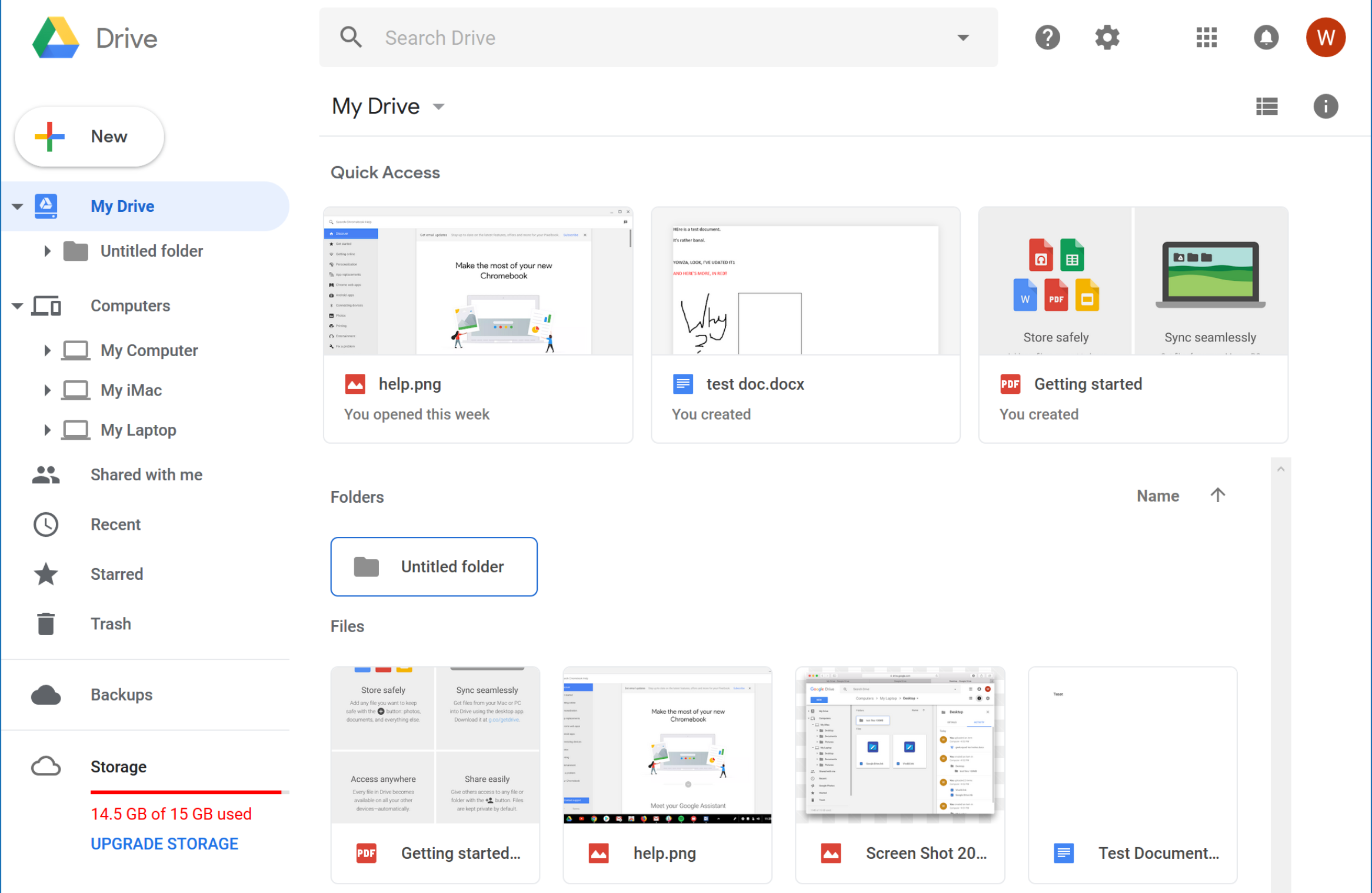 Organisation is key to success and Google Drive definitely understands that. With one place to store all that matters most to you and your team, you can rest assured that Google Drive will keep it safe and secure.
If you're working on a group project and need a shared space to access it, then this is the solution for you. And, considering you may be unable to present important projects during this time, Google Drive allows you to access the updated and relevant file as it is edited and changed.
Basic Plan: Free for personal use.
2. Dropbox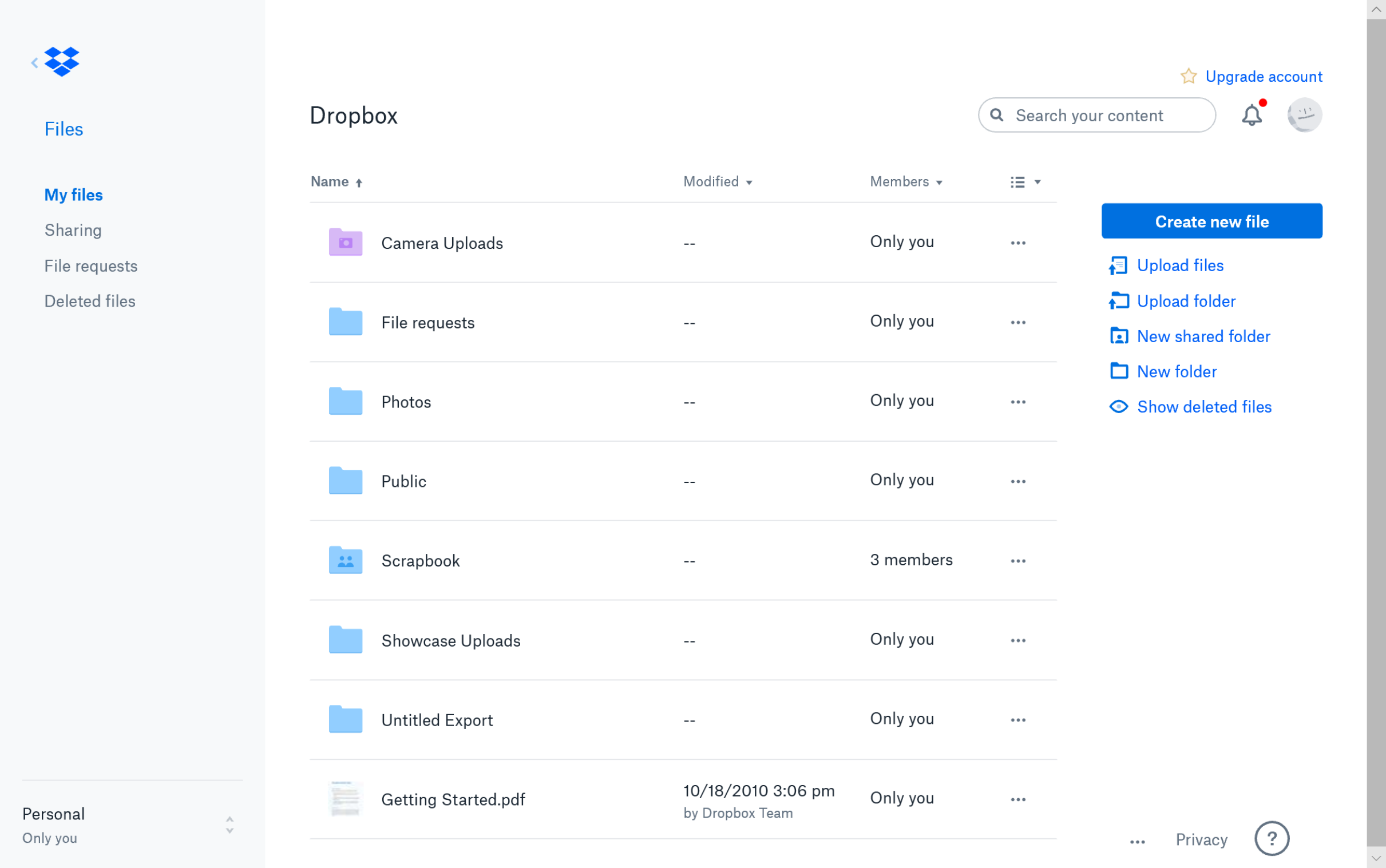 Let's say your team has just embarked on a photo shoot and you have hundreds of photos to view. Dropbox offers a great way to store, upload and access these files, and files of a similar nature. Especially suited to large file sizes, Dropbox helps you to share important documents and recover uploaded files. A great tool for team-based projects.
Basic Plan: Free for personal use.
3. TeamViewer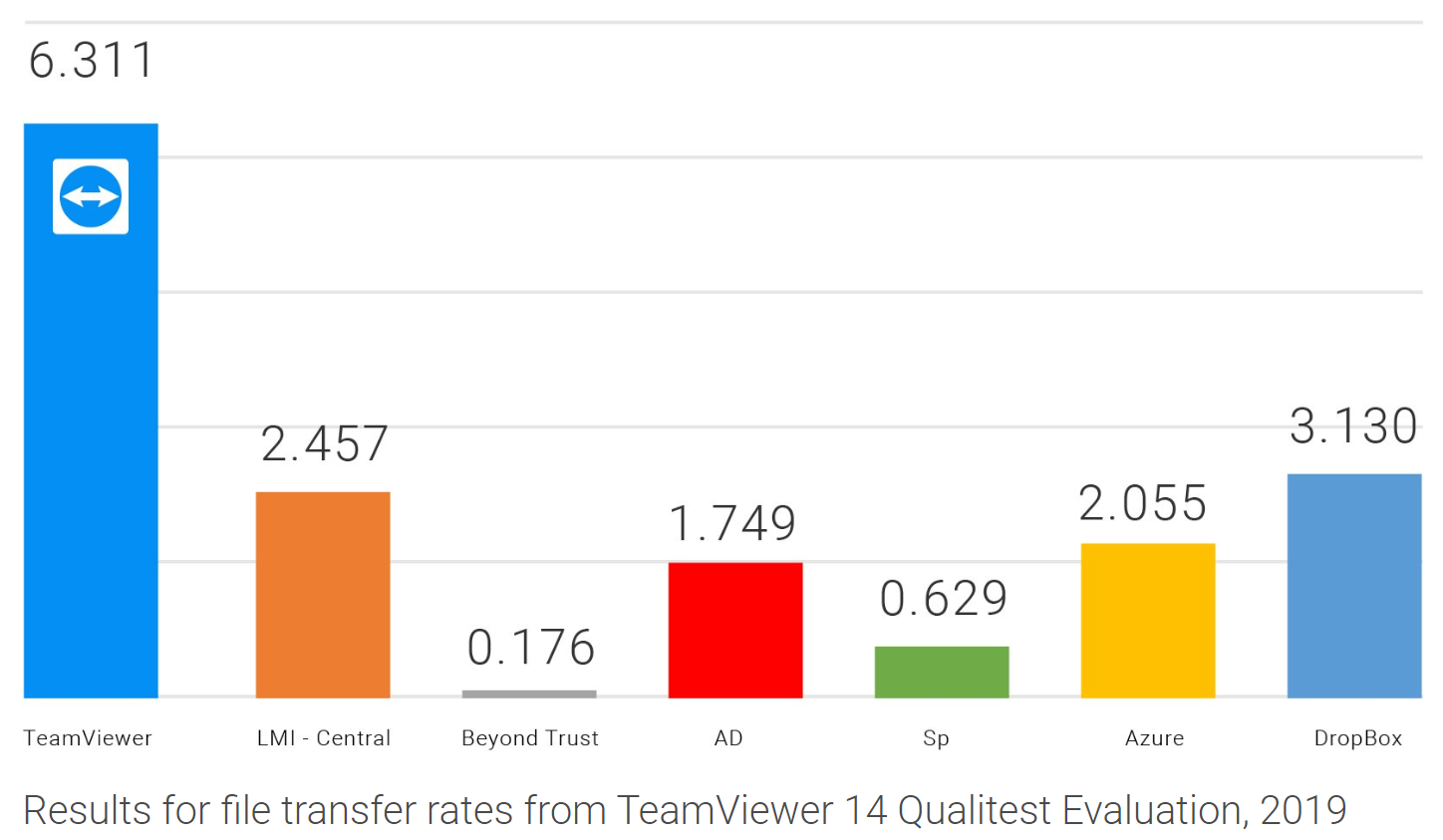 Although TeamViewer is mainly a remote desktop utility, it also allows file sharing. Claiming to be the most secure and fast way to transfer files, it's definitely worth checking out. It's a great solution when it comes to managing remote work and support.
Basic Plan: Free for personal use.
4. Zoho Docs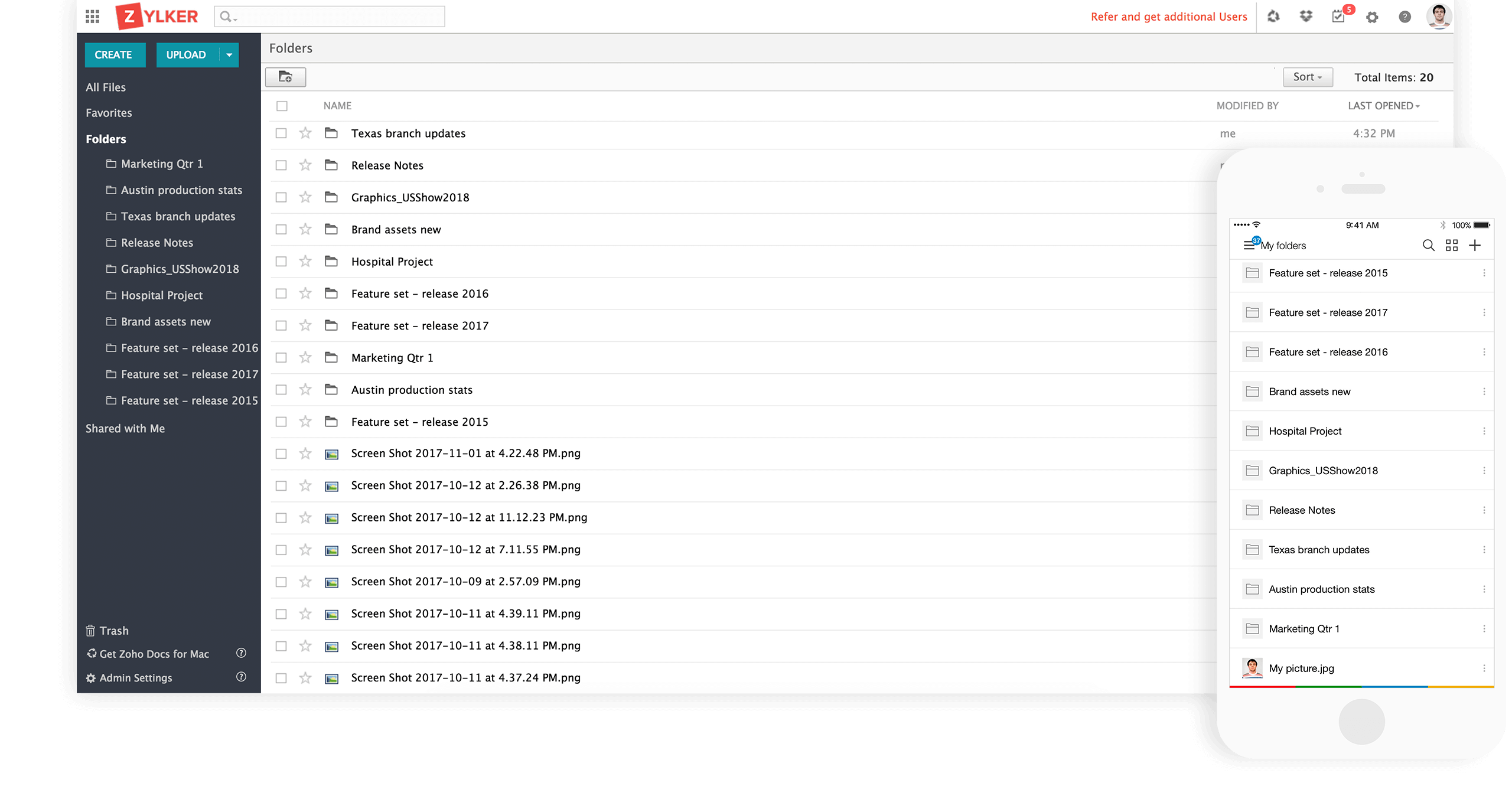 Free for up to 5 users and with the storage size of 5GB per user, Zoho Docs is another great online file management tool. Plus, with a mobile app, it's an easy and accessible way to manage your professional needs whilst working from home.
Basic Plan: Free up to 5 users.
Project management
1. Trello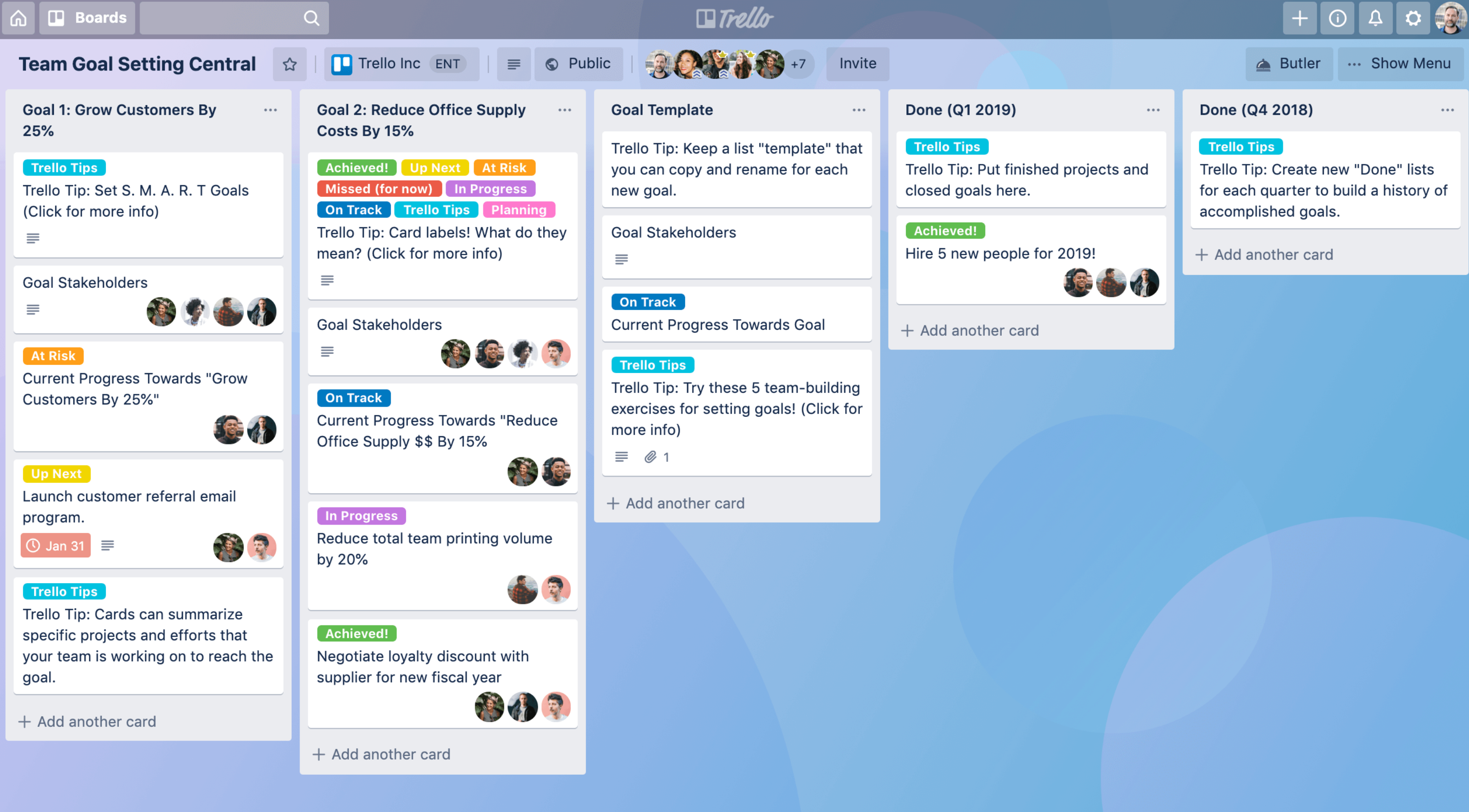 This wonderful list-making software is a great way to keep track of all your projects in the one place. Super easy to use, it's an absolute favourite amongst teams. Trello is also great for content marketing agencies who need to track, manage and plan articles, emails and other content-based tasks.
Basic Plan: Free.
2. Kanban Flow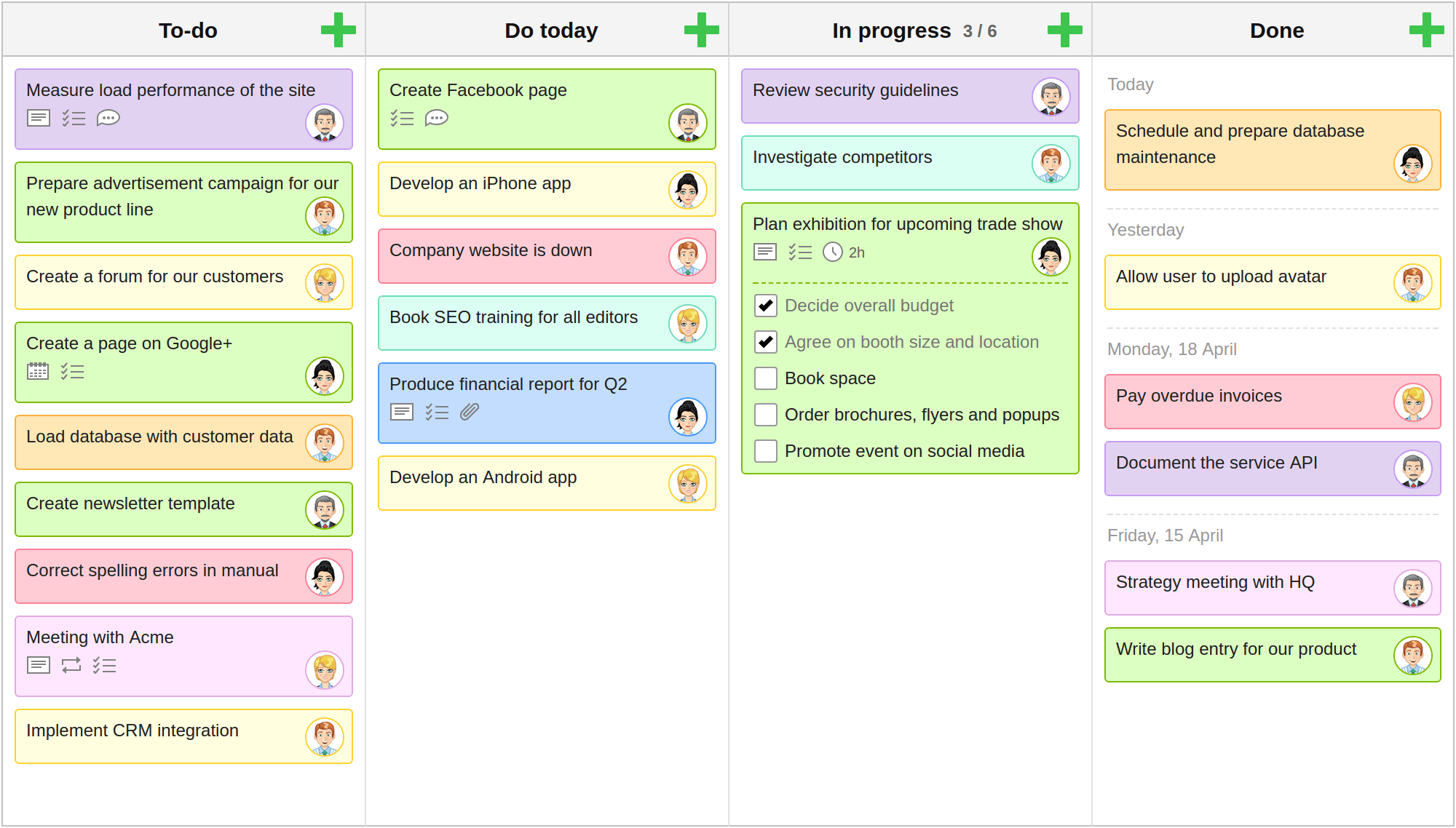 Similar to Trello, Kanban Flow is another great way to remain on top of your projects, no matter where you are. With a user-friendly design and a simple layout, this tool will help you to oversee what tasks are due when and what needs prioritising. A great way to master organisation!
Basic Plan: Free, with no user limit.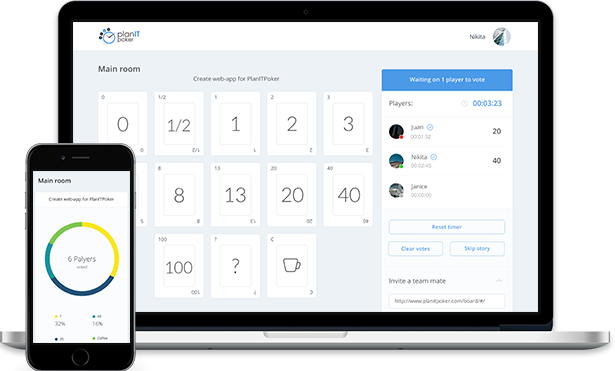 An agile estimating and planning tool, this is great when it comes to overseeing and managing projects at a distance. Whether you're looking to predict the cost of a task or you're wanting an online platform to manage your agile tasks, this tool is a go-to. And for good reason considering the clients it has such as Amazon, IBM and HP.
Freeware
Screen recorders
1. LICEcap
If you're looking for a way to record your screen and then save it directly as animated gifs, LICEcap is a winner. With fast and effective solutions, you can create content and save important information in no time at all!
Freeware
2. Windows 10 free build-in screen recording
You've probably been using Windows 10 for a long time now, but that doesn't mean you've discovered everything it has to offer. The screen recorder is not a standalone utility, so if you take a browse through the Start menu, you won't find it. You will, however, be able to find the Game bar.
To launch it hit the Windows key + G or if you want to directly start recording , hit Windows key + Alt + R. This screen recorder is reliable and offers a great way to stay professional without the cost!
3. Loom
Revolutionising how you communicate, Loom is an amazing screen-recording tool. With over 50,000 companies and 1.8 million people using Loom, it's safe to say this is a favourite among many. With the ability to record videos of yourself whilst simultaneously recording your desktop, Loom takes screen sharing to the next level.
Office
An all-inclusive collection of remote-working tools to help you master work from anywhere. With your communication needs tended to as well as file management, screen sharing, excel spreadsheets, powerpoint presentations and much more, this is indeed a suite of sensational tools!
2. Google Docs
How we love Google Docs! This tool is a life saver when it comes to writing absolutely anything. If you're a content writer looking for a simple place to write and store your content or you're working with a colleague on a proposal and you need to edit simultaneously, Google Docs allows you to do so. You can work on the same document from the comfort of your own home!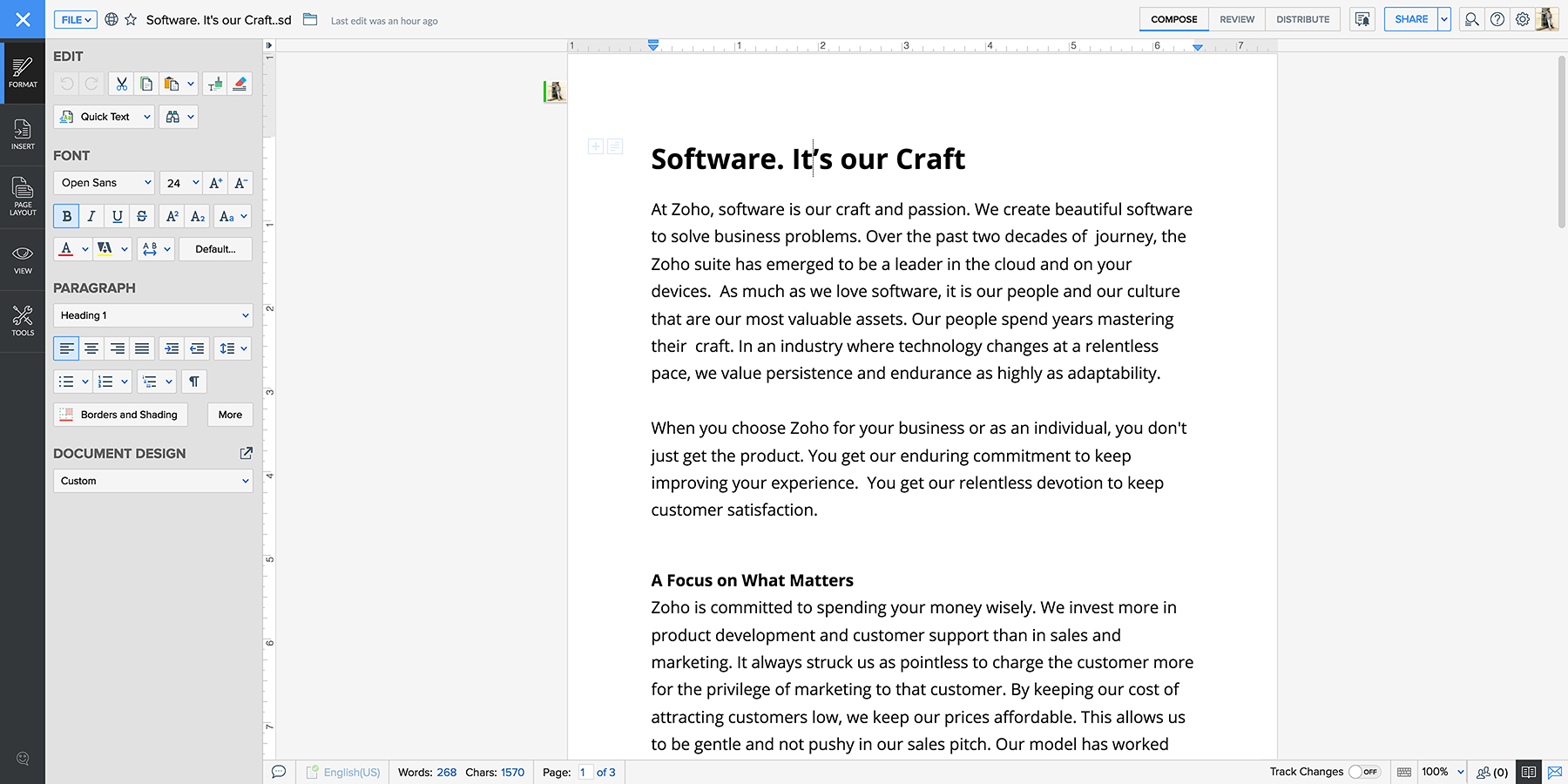 With built-in productivity tools, collaborative editing and a distraction-free interface, Zoho Office Suite is a winner. Its all-inclusive collection of remote-working tools allows you to master work from anywhere. And, thanks to their integrative approach, you can access spreadsheets, presentations and other essential tools all in the one place. This sure is a suite of sensational tools!
All-rounder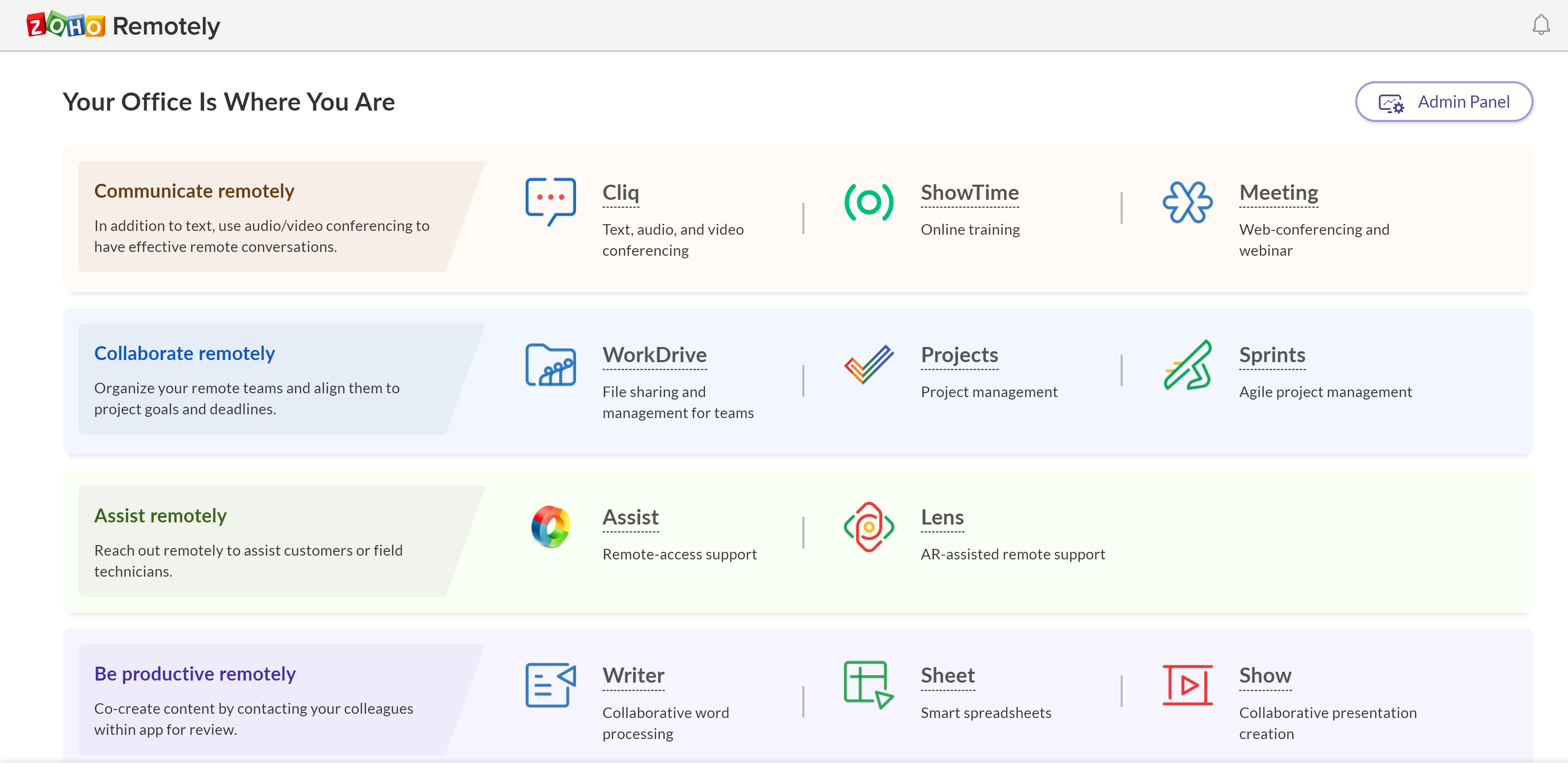 Considering all that's occurring right now, many businesses are offering discounts and sales to compensate individuals and customers during tough economic times. Zoho is one such business.
They recently launched Zoho remotely which is free until June 2020. It comes as a package which contains several tools for communication, presentation, file sharing and others to help your remote-working needs.
Basic Plan: Free until June 2020.
The Verdict: The world is enduring a time of immense change which is why having the right tools to adapt is fundamental. Also, feel free to check out this list of free Remote Desktop Programs.
We're sure this selection of recommendations will help you to work remotely!